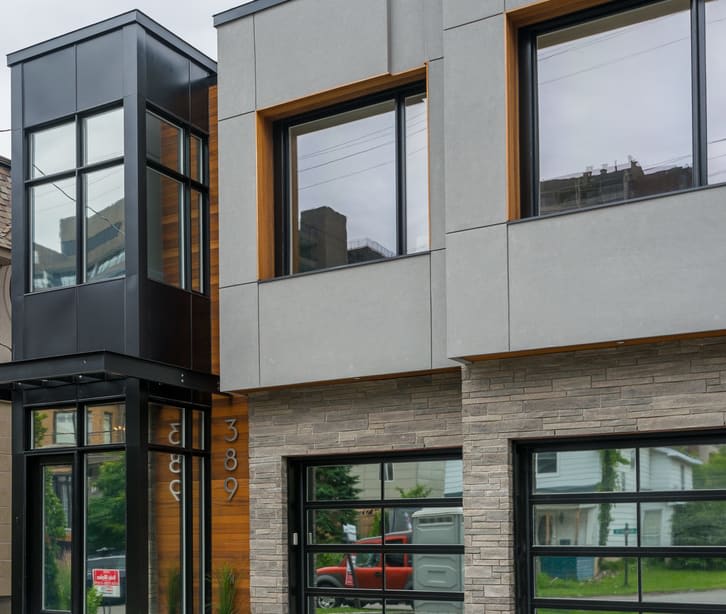 The Timberville Difference
Pictures speak louder than words, every image displayed on our site is a certified Timberville Project. We invite you to browse our latest work.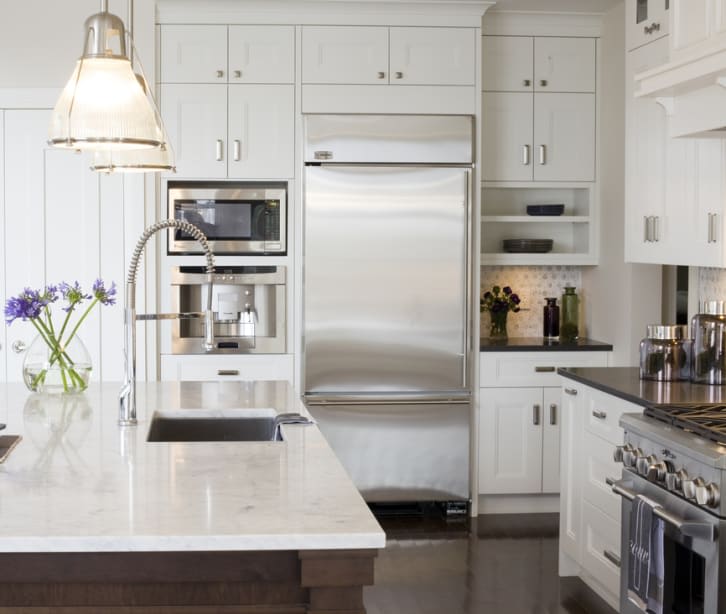 Artistic Modern Design
We craft ultra modern homes using only the finest materials. Our designs are perfectly in tune with today's trends, elevating home value.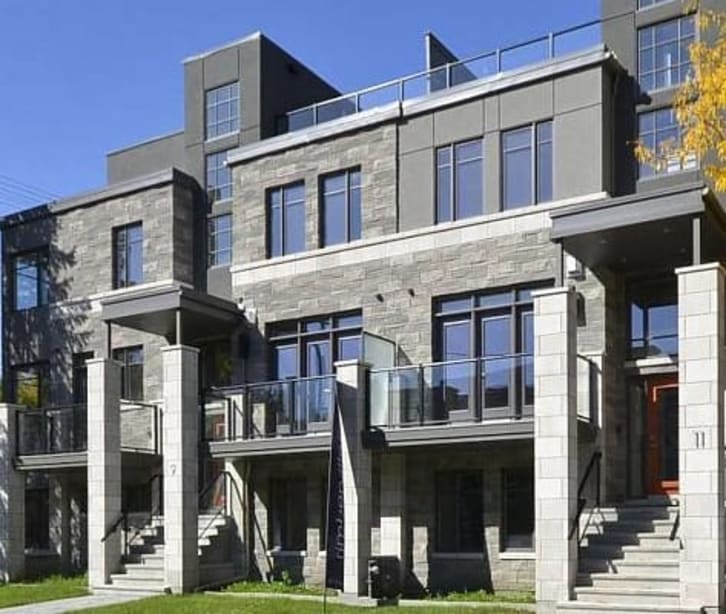 Charitable Builds
We are committed to bettering our community. That is why a portion of the proceeds from each new build goes directly to CHEO. 
Ottawa's #1 Custom Home Builder
Timbervilles professional custom home build services, offer turn-key solutions for those looking to design and build a home, semi or multi-residential unit, fully tailored to meet all complex design scenarios. Here at Timberville, we work with all clients from the initial stages of land acquisition and site studies, in order to determine the most viable options available for a potential building site.
Most clients already own existing property in which they wish to build upon, that's where the expertise of Timberville assists in determining the feasibility to achieving the desired goal, as well as outlining additional options to consider if not do-able. On the occasion of building on a separate property, Timberville is with you every step of the way.  From the land acquisition, to the proper architectural recommendations, we bring our years of experience and success stories to help our clients get the most valuable return on their dream home investment.
Timberville Developments surpassed our expectations. They went above and beyond to ensure we were satisfied at every stage of our custom build. We found the entire process seamless and we finished on time and on budget. We would not hesitate to recommend their services!
​Your Custom Home Design Approach – Every Step of the Way
At Timberville, our best practice is to work with our clients every step of the way to develop the conceptual design of the home, based on specific needs and tastes.  This of course can range from the overall layout and exterior design, to the interior millwork, custom details, lighting options and finishing's of all types.
Our use of computerized drawings and 3D modeling software, can effectively communicate the unique ideas that you bring to the table, and provide a fully informed design concept that meets all expectations.
The results of our efforts are truly unique and customized with each completed model.  With the careful attention and execution to specific needs and expectations of each client, Timberville puts itself miles ahead of the competitions quality and overall delivery capabilities.
 
TOP RATED CUSTOM BUILDS
The team at Timberville continues to deliver highly rated and beloved custom home builds.
Crafting Forever Homes Since 2005
Timberville creates stunning homes that are in tune with your vision and preferences. We can also build in accordance with the latest market trends if you are seeking to achieve the highest possible home value. Work alongside our team every step of the way to achieve results you will love for years to come. Our homes are built without comprise and designed from top to bottom with professional artistic passion.